Free parking and shuttle system available
The shuttle route for this year's event has changed to accommodate more attendees driving to the event.
IMPORTANT ROAD CLOSURE INFORMATION
Due to the abundance of food, crowds, and loud music, we ask that you keep your pets at home.
The City of Alpharetta's alcohol ordinance limits open container wines & beers to purchases made from downtown restaurants.
Thursday night works well for restaurant participation verses a Friday or Saturday night when weekend demand is high for their business.
Tickets may be purchased the day of the event at Ticket Booth locations. Tickets are sold in sheets containing 10 tickets for $5 per sheet. Tickets are non-refundable. Restaurants accept tickets in exchange for food samples. Food samples range from $0.50 cents to $5 (1 to 10 tickets). Tickets are not valid in the Fun Zone area or for Alcoholic Beverages.
There will be outdoor dining tables along the streets and in pocket parks throughout downtown. However, you are welcome to bring your own accommodations and set them up in remote areas.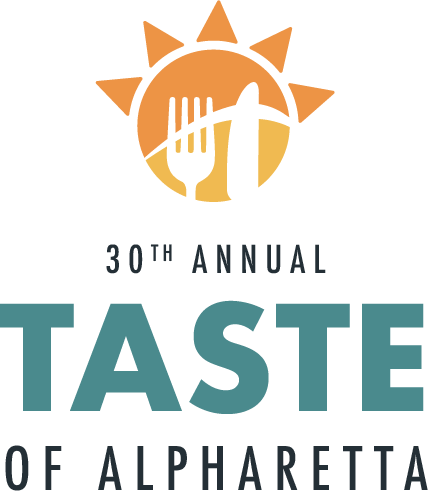 Join our mailing list to stay connected